Cold Storage / Walk-In Freezer
Medical Vaccine
Rapid Deployment Solution
SCHUYLER offers complete cold room for cooling vegetables, fruits, food, meat, fish, ice etc. Generally, the cold room consists of refrigerant unit and cold room panels. We use first class parts to assemble this machine unit to achieve ideal cooling / freezing temperature. High quality cold room panels / insulation panels performs excellence in thermal insulation. We provide different sizes of cold room according to customer specific size requirement, and we can send our engineer teams to assemble the cold room for you.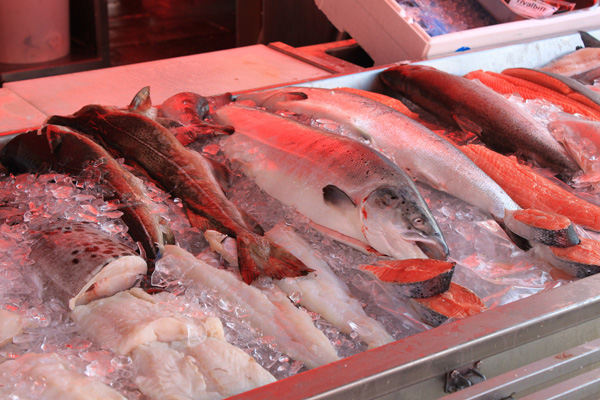 WALK-IN FREEZER FEATURES
Concave-convex structure – Panels are joined together by means of tongue & groove and locked together by cam-lock on each side of the panels to ensure air-tight joints.
Easier and Faster installation – Panels can be expanded or removed conveniently.
Perfect heat insulation – High-density heat insulated PUR foam up to 42kg/m3 for perfect cold room heat insulation efficiency.
Low flammable PUR foam is used in the cold room panel, with fire-retardant B2 grade.
Highly hermetical – Silica gel is used on the panel edge of the joint parts of each sandwich panel to ensure perfect sealing to avoid the cooling air leakage from the cool room or moisture inside the PU insulated panel for the best refrigeration and frozen storage result.
Load bearing – The compression strength is 1 50kpa or more, people can walk on the floor panels and allow trolleys to go in or out.
FEATURES AND BENEFITS
High R-Value Cold storage systems provide levels of thermal (R-value) and airtightness performance over the service life of the building. The insulated panels for cold rooms are exterior of the building structure to provide the best thermal envelope for reducing thermal bridging typical of cavity walls systems.
Tested and approved All cold storage wall systems have been extensively tested for compliance with various industry standards and building safety codes.
Indoor Environmental Quality Cold Storage Walls help ensure stable interior environment.
Energy Efficiency Cold Storage Wall Systems have a core of continuous, rigid insulation for industry leading R- and U- values with superior airtightness performance.
Easy to Construct All cold storage systems are simple to detail and attach, reducing schedules and installation errors.
Durability Cold Storage Walls last as long as the service life of a typical commercial building. The durable metal panels also reduce operational costs for energy maintenance and offer multiple end-of-life reuse options.
Building Certification and Green Targets Cold Storage systems contribute to LEED certification programs and the path to Net-Zero Energy.
SCHUYLER cold storage panels function as walls, ceilings and roofs for cooler, freezer, and food processing buildings, in new and retrofit construction. In addition, Schuyler panels are ideal for dry goods warehouses and other controlled environment buildings where temperature control and insulation values are critical.
Schuyler also provides high quality machines/refrigerant unit for cold room. All the refrigerant parts are world first class, like compressors are USA Copeland / Germany Bitzer / Germany GEA Bock, cooling parts are Danfoss, e.g. low and high pressure controller, expansion valve, solenoid valve etc. based on different cooling
SCHUYLER WALK-IN FREEZER PANELS / INSULATION PANELS FEATURES: 
The material for insulation panel is foaming Polyurethane (PU), the density is up to 42 kg/rn3(many other suppliers only reach 35-38 kg/m3), excellent heat insulation performance.
Panel thickness for option: 50mm, 100mm, 150mm, 200mm. • 50mm type can be used for construction board, roof, etc. • 100mm is widely used for storage fruits, vegetables with temperature up to -15 °C. • 150mm or 200mm is mainly for deep freezing for fish, meat, seafood etc., cooling temperature up to – 35 °C.
Double layer material / the sandwich layer are color steel. Optional materials are stainless steel and embossed aluminum sheet. Most customers prefer colored steel materials for its high quality and affordability.